What are Metal Prints?
Metal Prints are modern and high definition pieces of wall art. They are a great addition to any home and provide great detail for any part of your house. Metal prints provide the highest form of wall prints as they provide excellent quality, durability, and life span.
What is ChromaLuxe?
ChromaLuxe is a global manufacturing leader of premium dye-sublimation metal prints.
Established in Louisville, Kentucky, USA, ChromaLuxe ensures that their craft and products are the best the industry has to offer.
is a cutting-edge printing technology that allows photographers to transform their images into stunning pieces of art. Unlike traditional canvas prints, Metal prints offer superior image clarity, vibrancy, and durability. The process involves infusing dyes directly into specially coated aluminum sheets, resulting in a high-definition print with incredible detail and depth.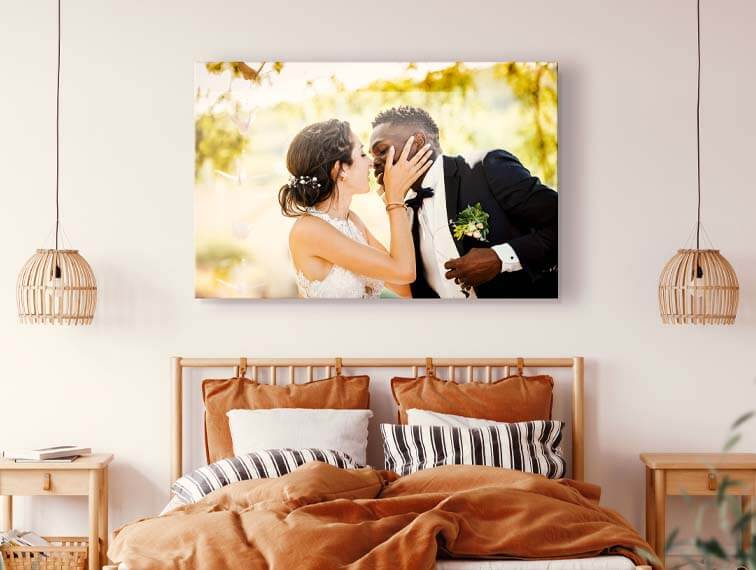 What are the benefits of Metal Prints?
Exceptional detail
ChromaLuxe allows for images to be infused directly into coated metal sheets, meaning each and every detail is vividly and accurately displayed.
Easier to clean and sanitize
Due to the special coating on metal prints, they are easy to clean with just a soft cloth or damp sponge – no need to worry about liquids or cleaning agents ruining your precious artwork.
Easy to hang
Metal prints are easy to mount. Metal prints come ready-to-hang straight out of the box. With sleek edges and no need for additional support structures, these prints seamlessly integrate into any contemporary home or office environment.
Archival quality
The substrates and coatings of the metal prints mean images are rendered in a virtually ageless medium that can withstand environmental factors such as sun and rain.
Lightweight
Thanks to the metal and their lightweight nature compared to frames covered in glass panes requied by canvases or paper prints during framing, metals prints are much easier to hang securely without fear of accidents occurring. Metal Prints roughly weigh 3-5 lbs.
Flame Resistant
ChromaLuxe products meet American Society for Testing and Materials (ASTM) standards for flame spread and smoke development, making them exceptionally safe for every environment.
Frequently Asked Questions (FAQs)
Be a part of my portrait Facebook Group
If you have a passion for creative portrait photography, come and be a part of my exclusive Facebook group. I provide valuable insights into industry practices, terminology, and concepts that benefit both clients and photographers in understanding and appreciating our field.