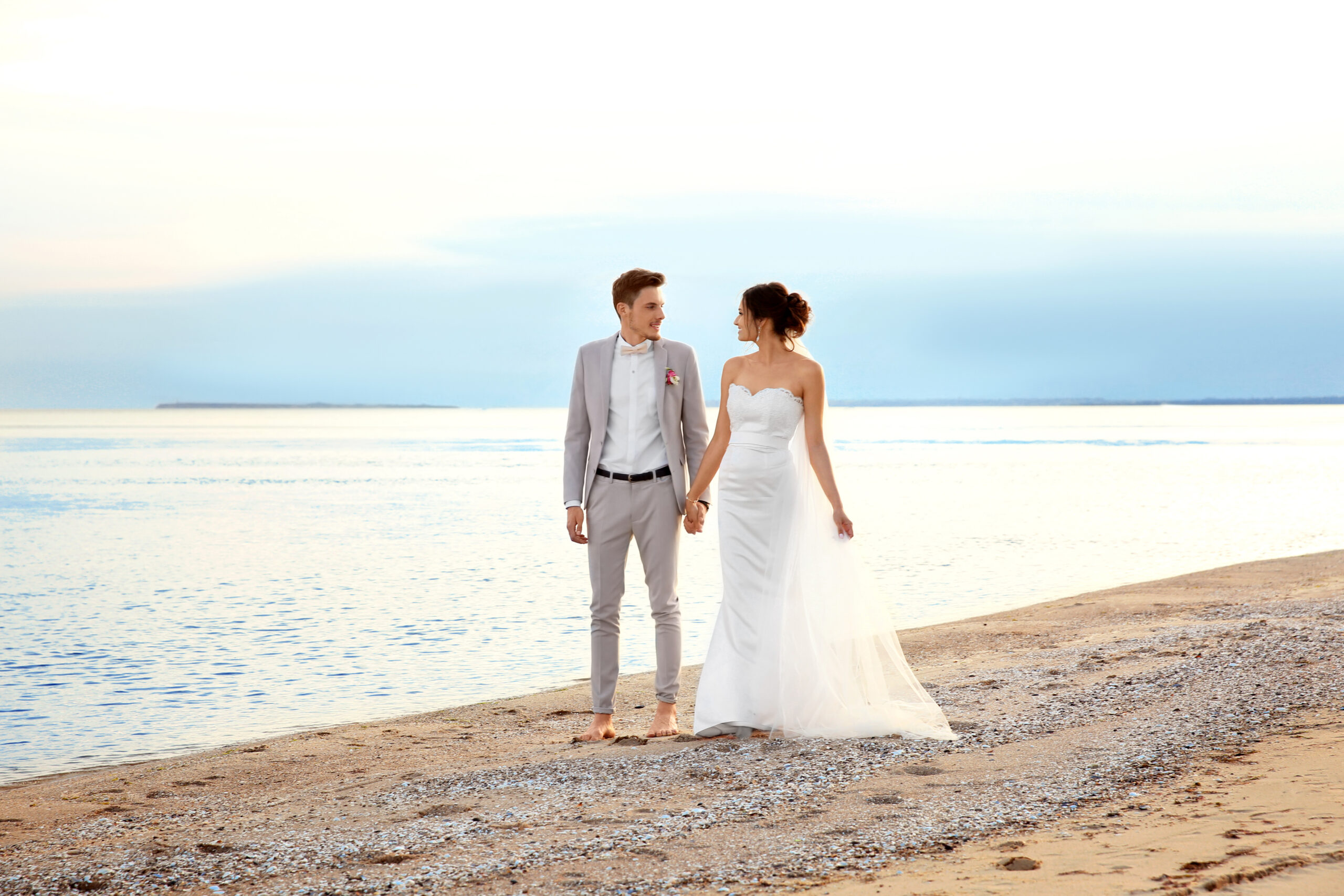 Photo via Adobe Stock
Your wedding day is one of the most important days of your life, and one that you will want to remember forever. While it's tempting to ask a friend or family member to take pictures for you, hiring a professional photographer is one of the best decisions you can make. In this article courtesy of Edmar Castillo Photography, we'll explain how a professional photographer can help you make the most of your wedding day, why their expertise can be invaluable, and what you can do with your finished photos.
High-Quality Images for a Lifetime
When it comes to capturing memories on your wedding day, you want pictures that are going to last. A professional photographer knows how to take the perfect shot, use the right lighting, and capture moments that you might have missed. Plus, they've got the equipment to take beautiful images that will look great in your wedding album, Facebook, or Instagram. The last thing you want is to have bad quality photos that you can't show your family for years to come.
Expert Schedule Management and Reduced Stress
Your wedding day should be fun and stress-free, but it's not uncommon for couples to end up feeling overwhelmed. A professional photographer knows how to handle a wedding day schedule, handle any unexpected issues, and work with all the moving pieces to ensure the day runs smoothly. When you hire an expert, you can relax and focus on enjoying your day with your family and friends.
Creative Eye and Unique Photos
One way to ensure that your wedding photos stand out is by hiring a professional photographer with a creative eye. They know how to use angles, lighting, and surroundings to make your photos unique and beautiful. For example, they might suggest taking some shots outside during the sunset or dancing photos under candlelight after-hours. A professional photographer knows how to bring out the best in people and create images that are truly one-of-a-kind.
Advice on Other Vendors
Another benefit of hiring a professional photographer is that they usually have connections and are able to give advice on other vendors. They're often well-connected in the wedding industry and can recommend great hair and makeup artists or even a great venue. An experienced photographer has seen it all and knows what to look out for so they can offer some great tips. They can take the stress of finding, screening, and selecting some of the vendors like officiant, florist, and wedding planner.
Beautiful Keepsakes Using Adobe Express
Finally, once your wedding photos are finished, you can use Adobe Express to turn them into beautiful keepsakes.
In conclusion, hiring a professional photographer will help you experience a stress-free wedding day with long-lasting beautiful memories. They ensure high-quality images, handle the day schedule, offer creative ideas, provide advice on selecting other vendors, and help in making beautiful keepsakes. Choosing professional photography services is an investment worth making for your special day.
Contact Edmar Castillo Photography for your wedding photo needs!
Want bland photographers?
Didn't think so, let's talk
Capture the magic of your special day with my services. Don't miss out on preserving these precious memories – book your wedding/elopement session in Honolulu today. Limited availability, secure your spot now and etch these beautiful moments forever.